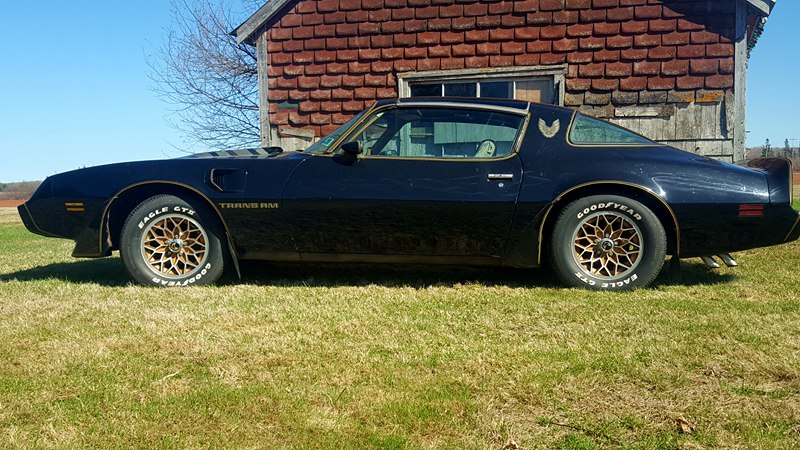 Prince Edward Island // Founding Member #1 Jason Arsenault
1980 Y84 Turbo 4.9
#'s matching PHS Documented.
Originally sold at Citadel Motors of Halifax N.S. March 11, 1980 and went to lower Sackville N.S.
I have all the original paperwork minus the bill of sale.
Was repainted before i purchased her and had the non turbo decals applied.
Car is as always in need of something to bring it back to original condition so I'm never bored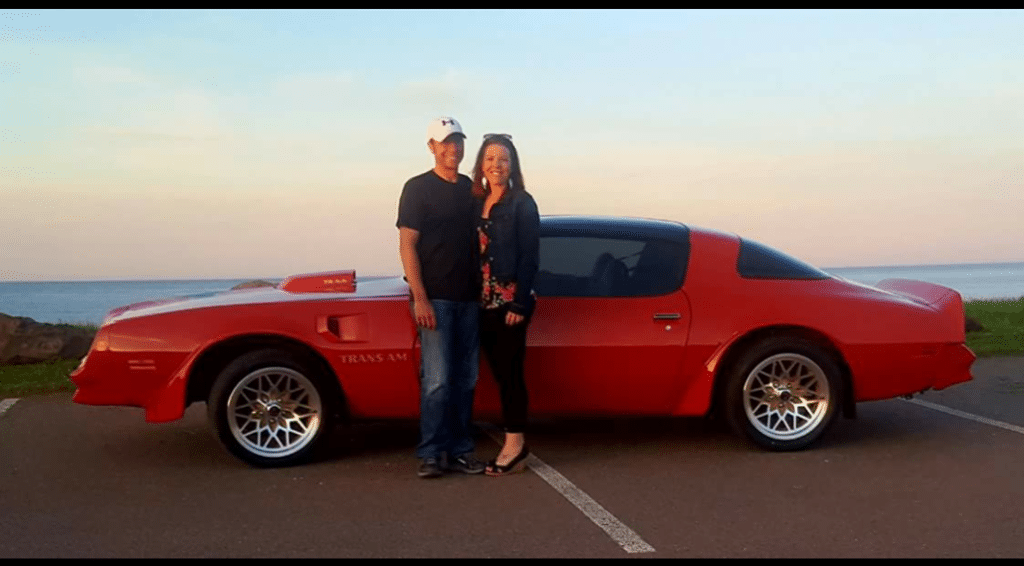 Founding Member #2 // Ervin Arsenault 
Car started out as a 1979 formula firebird with a 403 automatic.
Now has a 350 oldsmobile engine, edelbrock intake
Big cam, 750 Holley double pumper,headers,2 1/2 dials with h- pipe, 4 speed standard,342 posi, custom gauges, custom stereo, 17" year one wheels, with 275/40/17 tires all around.
Converted to 77 clone,front and rear,wheel flares and rear spoiler, custom Buccaneer red paint.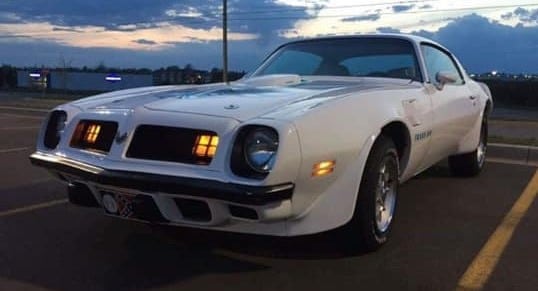 Founding Member #3 // Fouad Haddad
He has 3 firebirds currently starting with this white 1975 trans am 400/4speed car that he bought of the original owner in 1980!
The next is a 1977 bandit edition 400/4speed car that he bought of the original owner 2 years ago in New Brunswick
And last but not least a 1979 t-top 403/auto car he purchased locally.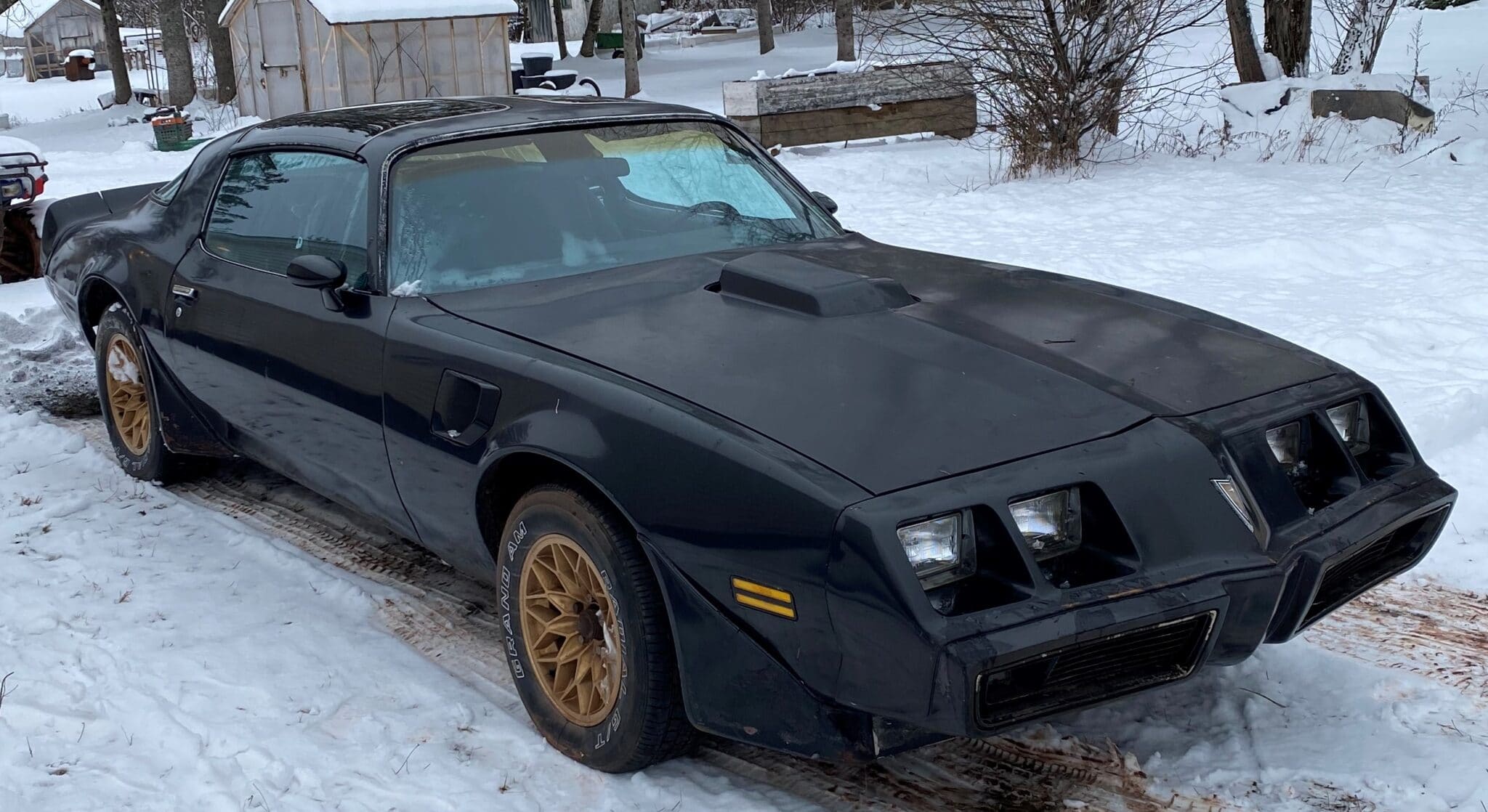 Founding Member #4 // James McKay
1980 Trans Am
350 4 Bolt Main
650 Holley
Black On Black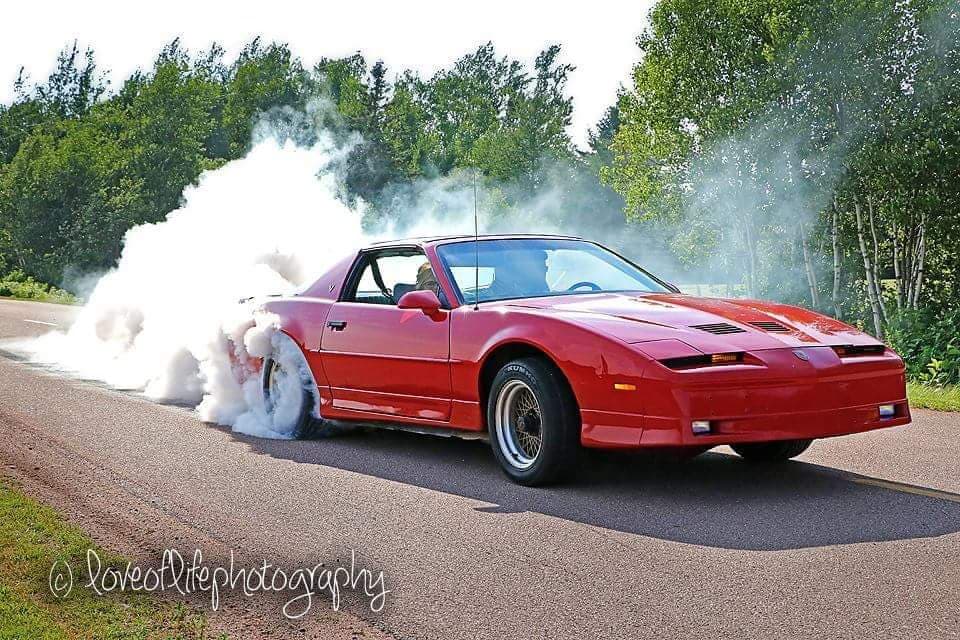 Founding Member #5 // Scott Pineau
1988 trans am gta,350 tpi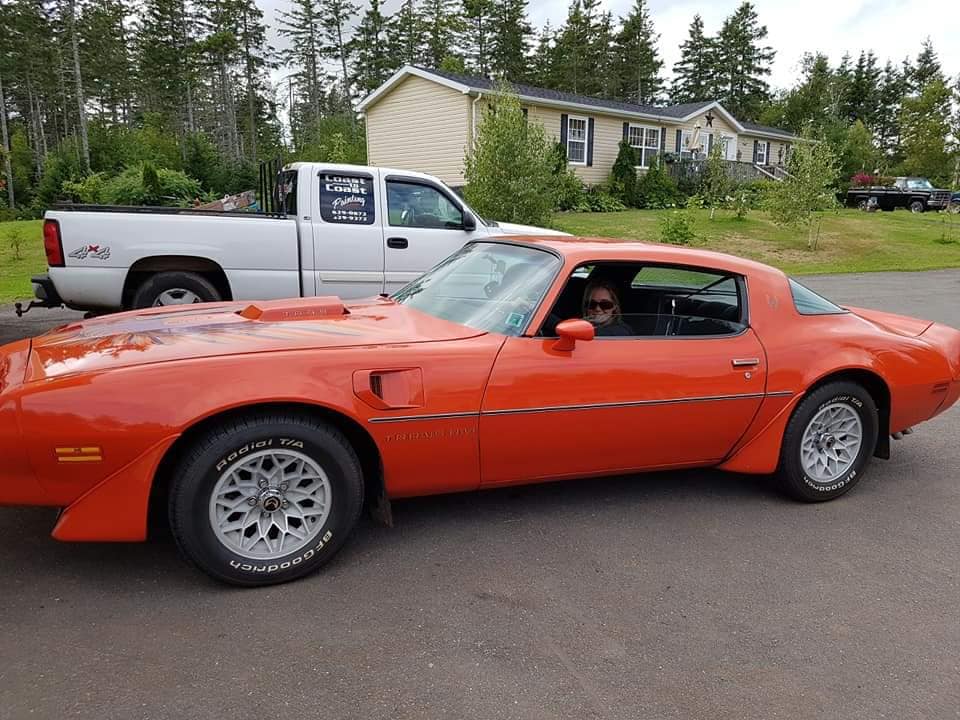 Founding Member #7 // Kathie & Harvey Stevenson
1980 Pontiac Trans Am. Harvey has owned it for30 years.
All original factory car. Never been painted. 301 4 barrel automatic.
73000 km on when purchased has 103000 km on it at present.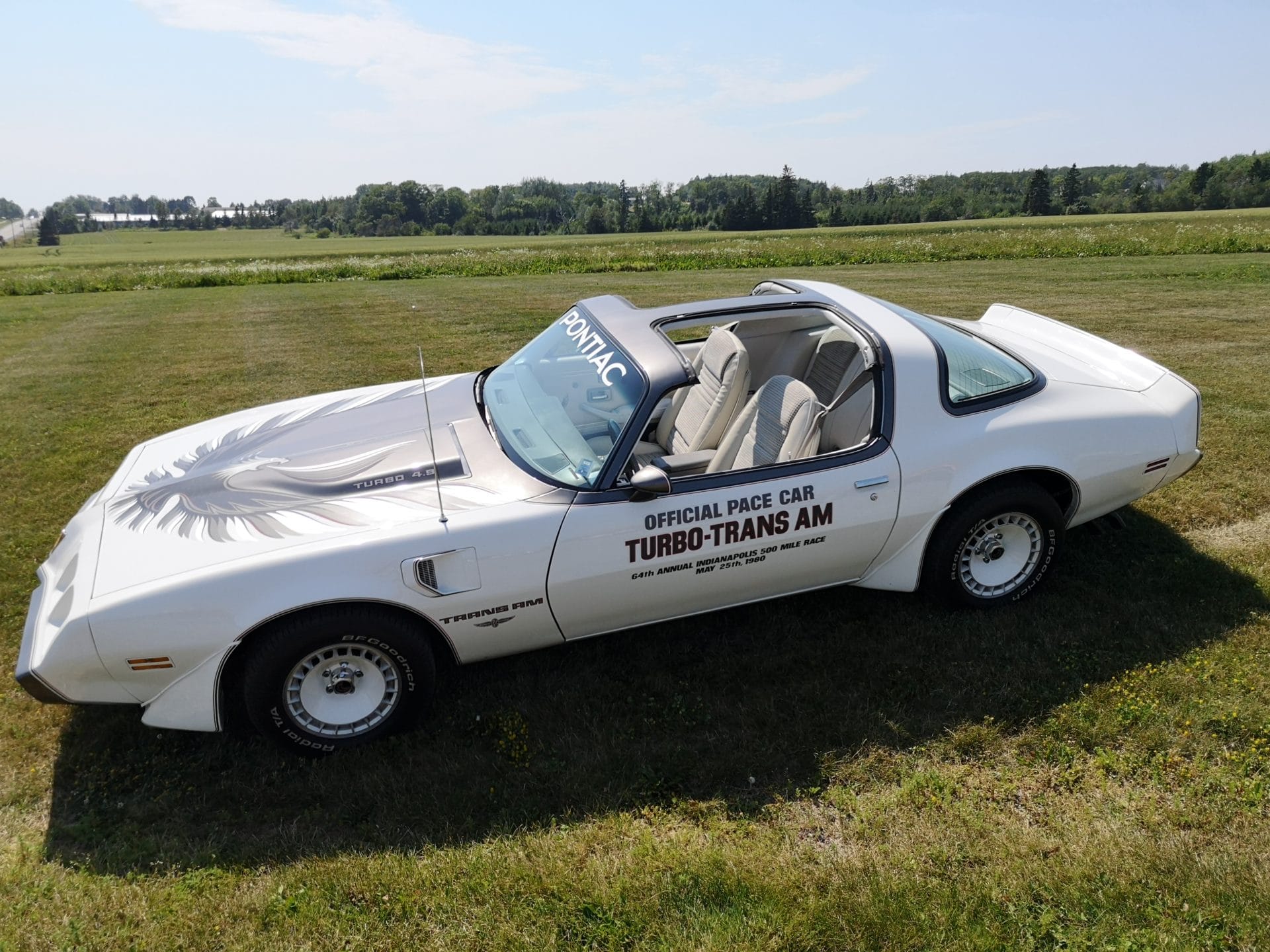 Founding Member #6 // Jeff Currie
1980 Trans Am Turbo Indy Pace Car
4.9L Turbo w/78000 orig. klms, 4th owner w/documentation
Unrestored but has had a repaint and engine rebuild.
1 of 5700 cars built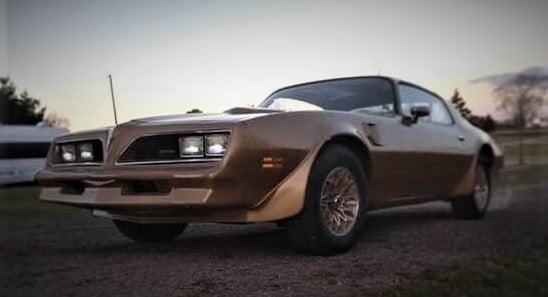 Founding Member #8 // Daniel Manibal
1978 Gold SE automatic, a true survivor but that will get a repaint and an interior restoration. Next spring, I will have a couple more nicely painted, 1975 White Trans am with a 455. The car will be completely redone by then. Ot a 1979 Black SE . Tomorrow I will take a pic of my 1980 white turbo and will send it later.
1988 trans am gta,350 tpi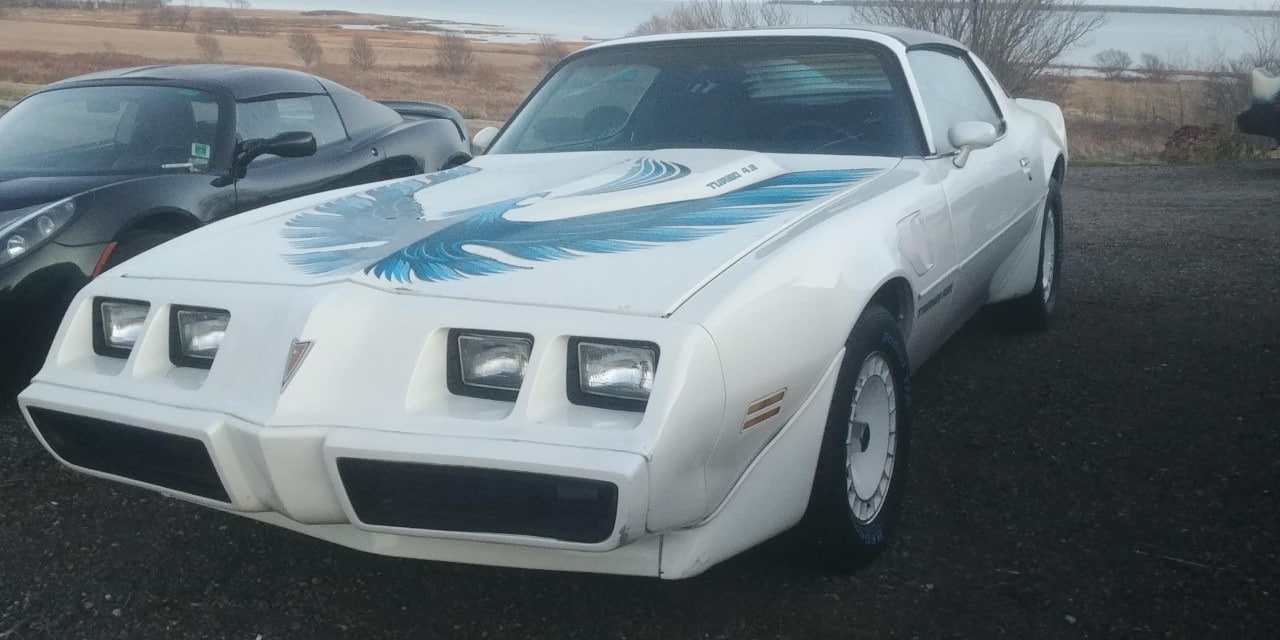 Founding Member #9 // Jacinthe Manibal
1975 White Trans am with a 455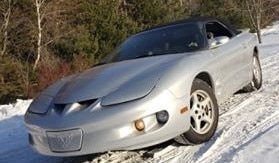 Founding Member #10 // Jackie Myers
We have 3 firebirds a 1981 trans am, 1992 formula, and a 1998 firebird.
The trans am is patiently waiting a restoration, the formula we just
bought back. I bought that car brand new in 92 but I had to sell it in 95
and now this summer I was able to buy it back in almost the same
condition it was in when I sold it. And the 1998 firebird we bought 8
years ago from the states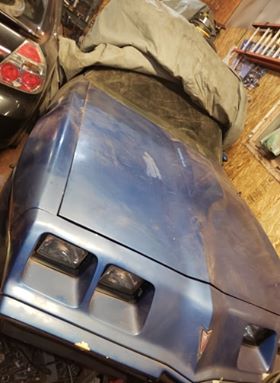 Founding Member #11 // Dallas Myers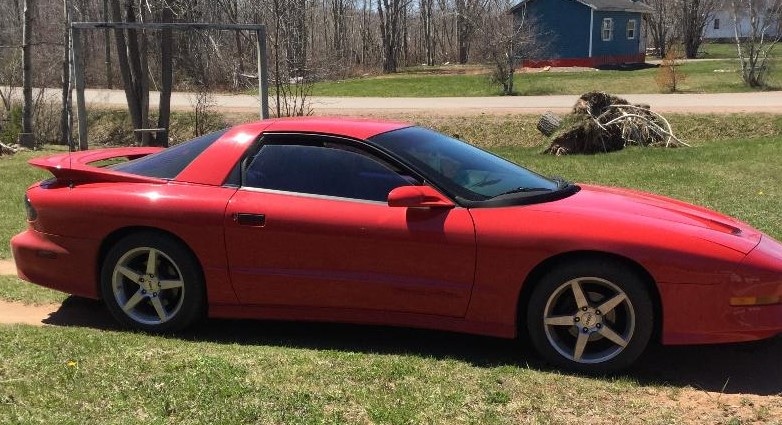 Founding Member #12 // Candace Clow
1993 Pontiac trans am firebird, automatic v8 5.7 litre engine, when I bought it had 148,000kms now has 152,000kms, put a decent amount of work into it since getting it, a little more left to do, waited 36 years to have a car like this, the trans am are my dream car! Honoured to be a part of this club! Oh and her name is Bella!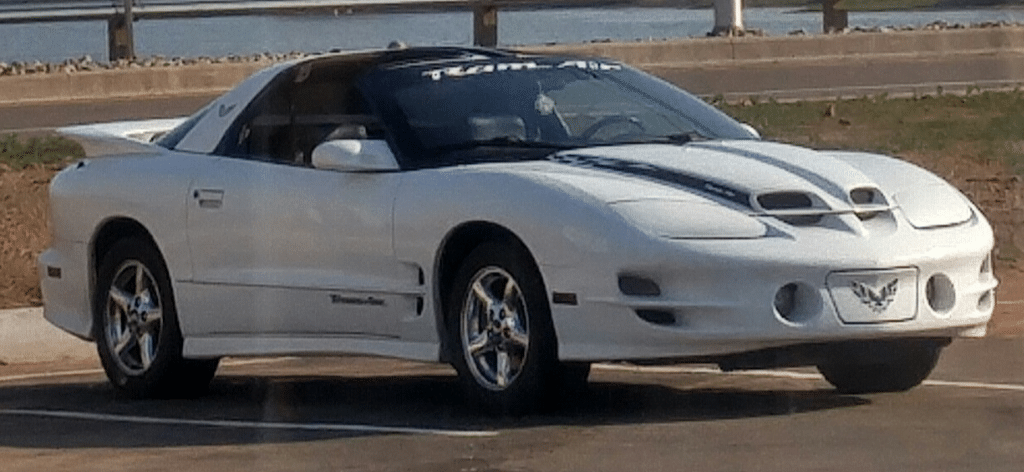 Founding Member #13 // Alan Hayden
2000 Trans Am
LS 1
I've had this one for about 6 years
This is my 3rd Trans Am since i came to Canada from Northern Ireland.
My wife calls her "The Mistress"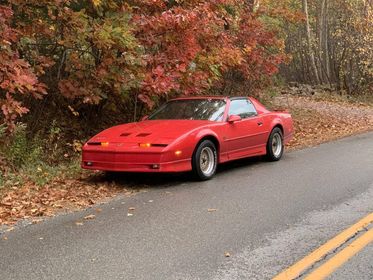 Founding Member #14 // Amanda Arsenault
89 GTA Trans Am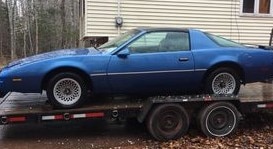 Founding Member #15 //Jessie-Ann Adams
1985 firebird
400sbc/auto t-top